The Service Series: business books for customer service.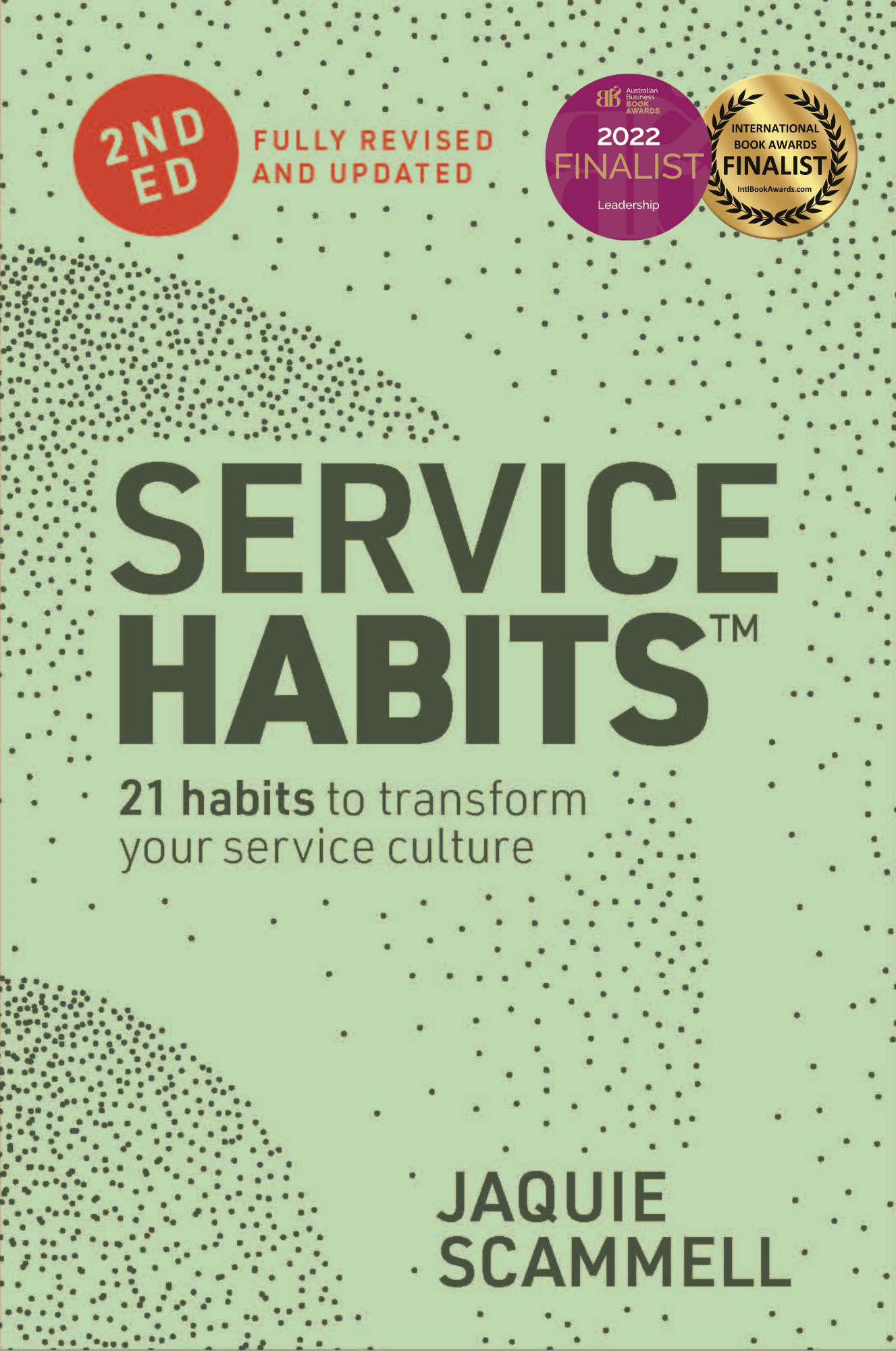 Service Habits 2nd Edition
21 Habits to Transform Your Service Culture
Audiobook and physical copies available in all good book stores.
Australia's leading customer service expert Jaquie Scammell reveals the 21 key habits service leaders need to lead successful teams and relationships with the people they serve. Fully revised and updated for a post-COVID workforce, this is a practical handbook on human relations in a world that demands service like never before.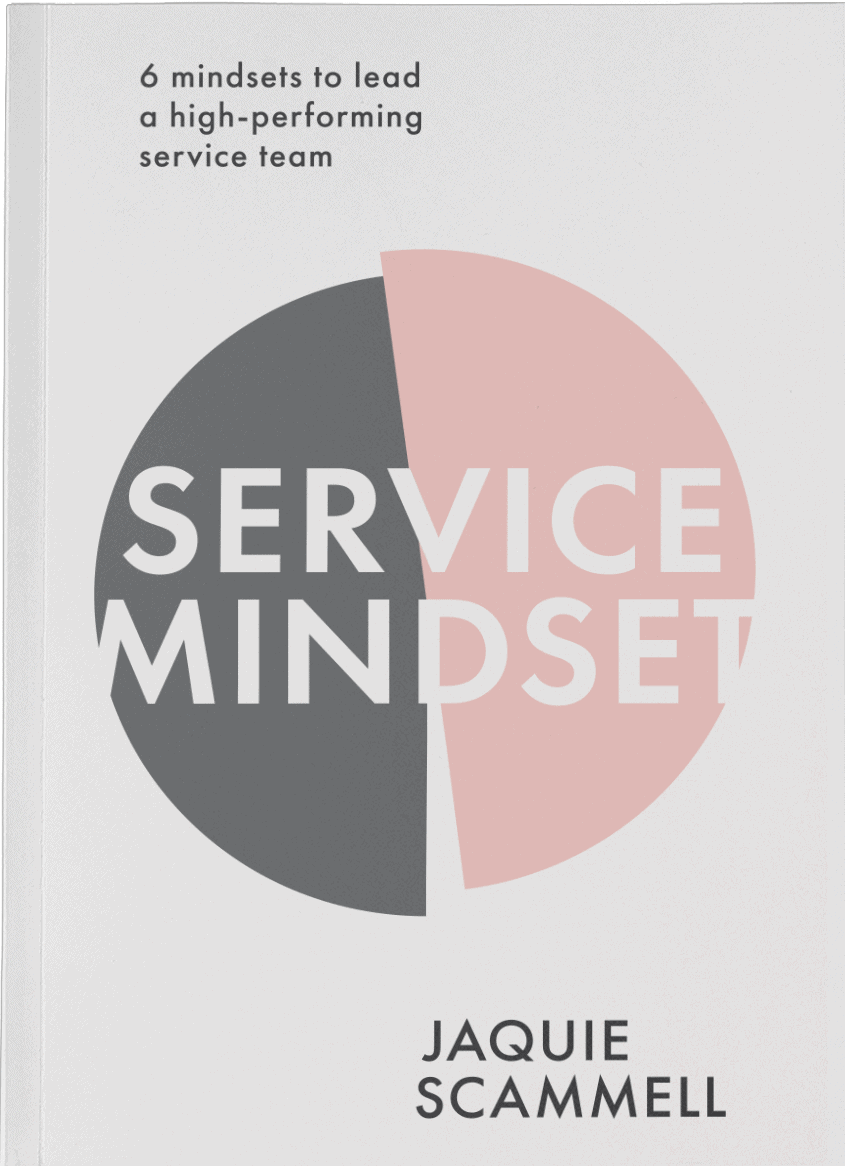 6 mindsets to lead a high-performing service team
Physical copies available in all good book stores.
If you're looking to transform the customer service culture in your organisation, and to decrease complaints and increase compliments, Jaquie Scammell's approach is simple and more human than merely introducing better processes and procedures — and her approach works.
Pivotal moments of truth to build a positive service environment
Coming soon! Join our mail list to be the first to know of the release.
Service Habits book review
Jaquie Scammell, Australia's leading expert on customer service and pre-eminent voice in the business of service, breaks down what world-class service looks like and, more importantly, what baby steps we can take to achieve it.
Rather than advocating for a massive organisation-wide transformational effort (which rarely works), this book takes you through the 21 Habits that create a service mindset, and grow the organisation (and you personally).
Practical, accessible, engaging and profound, Service Habits is compulsory reading for anyone in the business of service. And make no mistake, if you are in business, you are in the business of service."
Service Mindset book review
"I recommend this book to any leader wanting to build an exciting and dynamic organisation founded on great customer service."
Chair CSIRO and Jobs NSW and former CEO of Telstra and IBM ANZ