Live events online & face-to-face
World-Class Keynote Speaker
Jaquie Scammell is Australia's leading customer service expert who is obsessed with serving people in a very human way. She is an entertaining, popular speaker—you feel her infectious energy from the stage.
Click the button below to find out more about Jaquie's speaking topics
One of the ServiceQ values is Enchantment.
We absolutely love creating experiences that make people feel special. Whether online or face-to-face, our conversations and workshops are led by master facilitators and business leaders and will provide you with practical, easy to implement new solutions for your Service Culture.
June Event: How to shape mindsets for the best service professionals
Date: Thursday 9th June 2022
Time: 10AM - 11AM
Price: FREE
"The circle of trust and the impact this had on people by the end of the session was terrific; I have never seen a speaker do that.
Your ability to deliver and read the room, and to express empathy and compassion was nothing short of 'on point'. I can't wait to continue working together on many more conferences"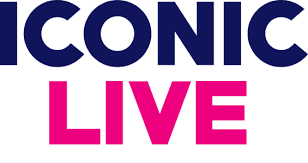 "The presenter was great. There were 200 people and it never felt chaotic or like people were speaking over each other. It was obvious that the presenter was skilled in working virtually, which made for a personal and positive user experience with a very large group."
Network Control Manager, AusNet