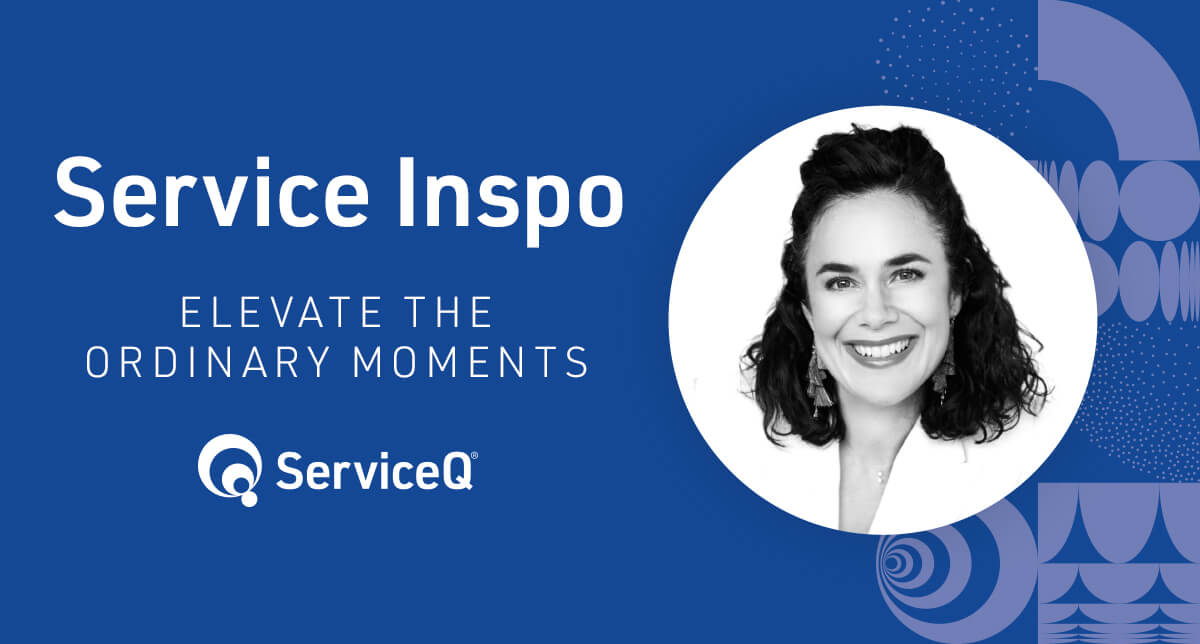 Prefer to listen? Press play below:
One of the digital services I love in this new modern world is being able to set up tracking notifications via SMS or email for a parcel you are expecting. I'm not sure if it's just me, but I like the anxiety-reducing effects the tracking process has when a bot is keeping me up to date with where my parcel is and when I should expect it. And even if my expectations are not met and the parcel is way late, I'm not too disappointed, because someone has communicated this to me.
With disappointment, it always starts with expectations.
Service promises, service standards – customer service teams are delivering on expectations. Because we are human, and we are busy, though, no doubt your customers' expectations about service levels are sometimes not met, and that leads to them being disappointed.
It's easy to get so caught up in the busyness of your role that you forget what you're there to do and who you're there to do it for.
The best way to resolve unmet expectations is to acknowledge them. Acknowledgement is critical to communication and building strong relationships: it's the step that helps validate the person's feelings.
Acknowledgement is an important step in customer service, even when you have no answer or solution to the problem.
The trap that we may fall into when we are busy is to just not get back to people – not even acknowledging them in a SMS or a quick email:
– "Hi, I got your voicemail, will call you over the weekend!"
– "Hi, thanks for your email, I'll look at this next week and make a time to discuss."
– "Hi– just acknowledging your note. I am looking into this and will come back to you tomorrow."
"The ultimate goal in service is to make people feel seen, heard and understood. Rather than retreating, ignoring someone or delaying a response, acknowledge them. A simple acknowledgement will go a long way in maintaining trust in relationships.".

– Jaquie Scammell
Question
How well are you acknowledging people whom you serve, regardless of how busy you are?
Practice
If you want to get better at acknowledging people and avoid having the feeling of "not getting back to people" weigh you down, look at your systems and the structures that support you in getting back to people and acknowledging them. For example, do you leave missed calls in your phone history so that you can go through it at the end of the day to return calls? What are some simple systems you can put in place to help you?
Sign up to receive new conent
Get weekly service insights and inspo from our founder Jaquie Scammell, straight to your inbox.